Lindsay Davenport Names Daughter Kaya Emory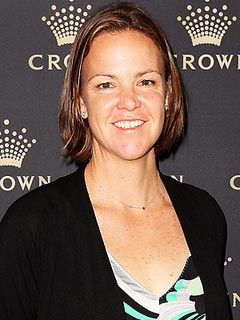 Graham Denholm/Getty
Baby girl has a name!
"Thanks for all the messages. Everyone is great," Lindsay Davenport Tweets regarding her new daughter, born Jan. 16.
"We named her Kaya Emory Leach … although not sure if we are going to call her Kaya or Emory."
The 10-lb. new addition joins siblings Lauren Andrus, 2½, and Jagger Jonathan, 4½, the tennis star's other children with husband Jonathan Leach.
"We still can't believe we have three precious kids," Davenport, 35, adds.
— Sarah Michaud