Baby No. 3 On the Way for Drew Brees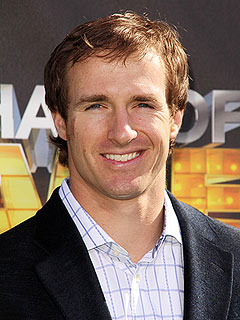 Jim Smeal/BEImages
He may not be headed to the Super Bowl, but Drew Brees has even bigger plans: another baby!
The New Orleans Saints quarterback, 33, and his wife Brittany are expecting their third child, Brees announced via Twitter.
"Thanks for the well wishes for Brittany and Baby #3," he writes. "She is 2½ months. Training camp baby."
As for big brothers Baylen Robert, 3, and Bowen Christopher, 15 months, they already have their hopes set on whether the newest addition will be a boy or girl.
"Bowen wants a lil bro, Baylen a lil sis," Brees shares.
— Anya Leon