Fab Sale Round-Up: Gilt Groupe, Giggle and More!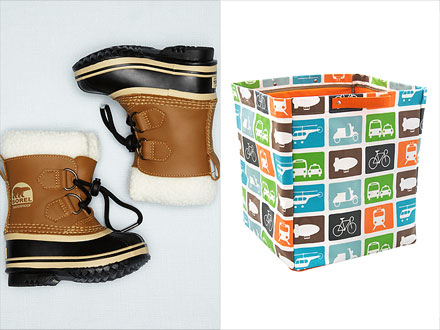 Courtesy Gilt Groupe
Next week, Gilt Groupe is hosting loads a few drool-worthy sales worth checking out. You'll find loads of chic home décor, toys, gear, footwear and clothing from Jennifer Delonge (1/22) Sorel and Ducksday (1/23), Pediped and Dwell Studio (1/25) and more.
On Jan. 21, they're also opening up a Valentine's Day shop, which will feature jewelry, apparel, décor, etc. for the whole family.
Our picks: Sorel Toddler Boot (now $42, originally $70) and Dwell Studio Transportation Storage Bin (now $27 – $48, originally $50 – $90).
Not a member of Gilt? Use our exclusive link to sign up. You can also shop their new facebook shop.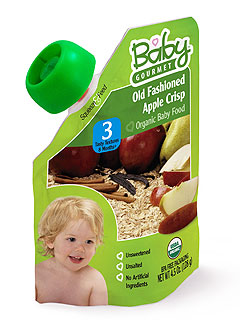 Courtesy Baby Gourmet
Baby Gourmet: Time to stock up on this company's yummy organic baby food. Right now, they're 35 percent off at Amazon.com.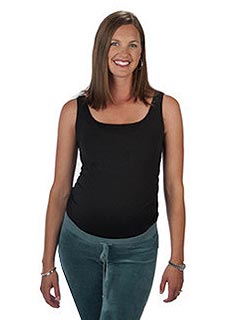 Courtesy Bashful Bump
Bashful Bump: Moms-to-be can now stock up on this company's comfy maternity bodysuits. They're offering Moms & Babies readers an exclusive 20 percent off discount. Just enter code: PEOPLE2012 at checkout.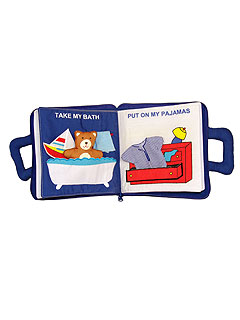 Courtesy Giggle
Giggle: We love everything this children's boutique stocks, so we were more than excited to hear they've launched Giggle Deals — a weekly deal on everything from gear and clothing to baby body care products.
This week, they are featuring Here's the latest giggleDEALS info with images: Baby Aspen Apparel Sets and Boon Feeding and Bath (ends 1/26),  Petunia Picklebottom Bags, Maileg Toys and more (begins 1/23), Kroom Gifts and Alma Developmental Toys (begins 1/24) and Cutey Baby Cloth Diapers, Jeffries Socks and Tights and more (begins 1/25).
Sign up for daily Giggle Deals at giggle.com and receive $10 off your first order.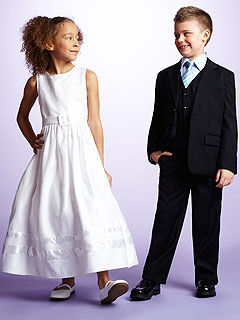 Courtesy ideeli
ideeli: Check out what's coming up on this members-only sale site: 1/24 — Fila Kids, 1/26 — Special Occasion Dressing (left) and Self Esteem, 1/27 — Mogo Bracelet and Desigual Kids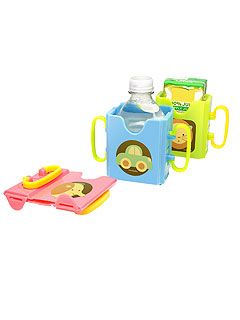 Courtesy innobaby
innobaby: Stock up on this brand's cool kid-friendly food and drink containers. Right now, their offering Moms & Babies readers an exclusive discount. When you enter code: CELEB15 at checkout, you'll receive 15 percent off your total order. We can't wait to snap up one of these fun drink containers ($6 each).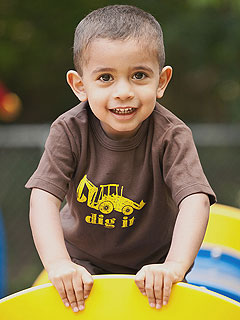 Courtesy K&J Sun Protective Clothing
K&J Sun Protective Clothing: Winter is here! But you still need to protect your tots from the sun's harmful UV rays. We love this company's adorable 100 percent cotton tees. Created by a board-certified dermatologist (and mom-of-two), they provide UPF 50+ sun-protection with no added chemicals.
Right now, they're offering 35 percent off when you enter code: back2school at checkout. With this kind of deal, we're snapping up the super cute Dig It T-shirt ($25) for our little guy.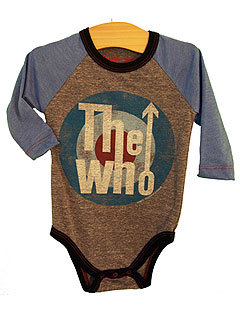 Courtesy Lil' Swanky
Lil' Swanky: This upscale children's e-boutique just debuted a cool, new brand — Andy & Eva For Little Gentlemen. And to celebrate, they're offering 20 percent off all sale items including this adorable Rowdy Sprout The Who Onesie ($22.40 with discount). Just enter code: SWANKY at checkout.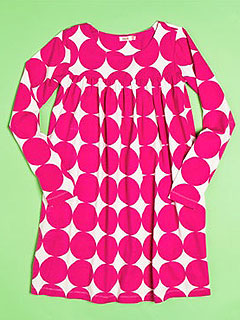 Courtesy Little Rue
Little Rue: Rue La La's brand new kids department is loaded with fun goodies for your tots. Check out what's coming up next week: I have sorted these by dates because Little Rue now runs on Tuesday and Thursday nights.
1/24 — Kit & Lili, Bloch and Agatha De La Ruiz, 1/25 — Brooks Brothers, Tractor/Tease and Curated Make Believe
They're also offering a great deal on shipping, The Rue 30. Each member pays an initial shipping charge of $9.95 and then for the next 30 day period, any items purchased on ruelala.com, no matter the brand or volume, will be shipped via standard shipping for free, subject to certain restrictions.
Not a member? Make sure to sign up at ruelala.com/peoplemagazine.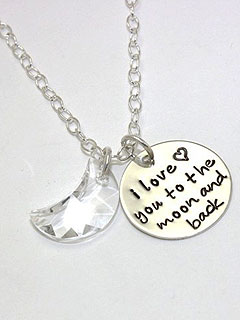 Courtesy The Mini Social
The Mini Social: Check out what's coming up in this e-sample site: 1/21 — Hip to Be Me (left), 1/22 — Hop Scotch Kids, 1/23 — Stila Cosmetics, 10 Again, Bungalow Bebe and Haiden Surf, 1/24 — Kayce Hughes, Kiwi Industries and Abrams Books, 1/25 — Tailgate, iPlay, Power Capes and David & Goliath, 1/26 — Primigi, Clary Sage and Pura Vida, 1/27 — Trumpette, Sustainable Kids and Lucy Hammett Games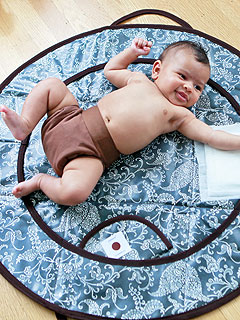 Courtesy of Patemm Pad
Patemm Pad: This company's award-winning changing pads are a mommy must-have. Want one? Right now, they're offering our readers an exclusive Friends, Family and Fans discount. When you enter code: PEOPLEMAG, you'll receive 28 percent off your order.
For a sneak peek of their Spring Collection and information on deals, sales and exclusive prints, make sure to Like them on Facebook at facebook.com/patemmpad.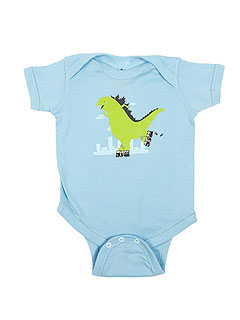 Courtesy Threadless
Threadless: We love this company's quirky tees, onesies, hoodies and more. Until Jan. 25, they're selling some of their cutest style at $9.50 and under. Our pick: The Roller Skating onesie ($9.50), left.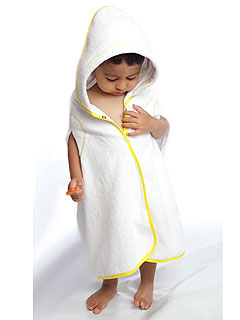 Courtesy Treehouse Tykes
Treehouse Tykes: This kids sample sale site not only features great deals on fun and stylish family finds, but they also give back to the schools of your choice.
Check out what's coming up next week: Monday 1/23 — Hot Tot non-toxic kids hair care and Maamam convertible hooded towels (left), 1/24 — Hansa Toys, 1/25 — Mod Mom Toy Box and Hot Tot big kid hair care products, 1/26 — Keeki Pure & Simple polish, 1/27 — Play V King game and Dayna Decker candles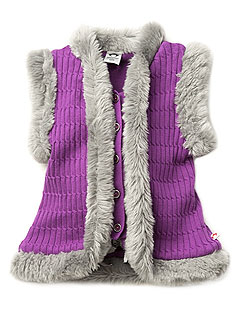 Courtesy West Village Kids
West Village Kids: They're having a huge winter sale, with styles up to 80 percent off. Plus, you get an additional 20 percent off of sale items when you enter code: Hugesale2012. Added bonus: Free shipping when you spend $100 or over