BumpWatch: Jennifer Garner and Ben Affleck's Close Encounter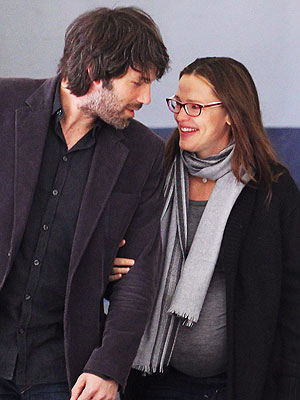 X17online
Sharing a smile!
Ben Affleck gives very pregnant wife Jennifer Garner his undivided attention during a visit to their ob/gyn on Monday in Los Angeles.
The couple, who are set to welcome their third child this winter, are already parents to daughters Seraphina Rose Elizabeth, 3, and Violet Anne, 6.
"We both know we couldn't do what we do without each other," the actress, 39, said recently.
"Ben always says, 'If you love it, we can make it happen.'"
RELATED: Jennifer Garner: I 'Would Do Anything' for Ben Affleck