Spotted: Amy Poehler and Abel Take a Bite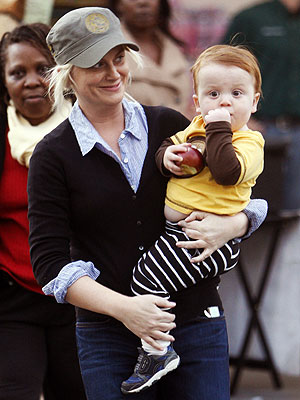 Ramey
An apple a day!
Amy Poehler totes her 17-month-old son Abel James — who munched on a fruity snack! — as she shopped for groceries Saturday in Beverly Hills, Calif.
The Parks and Recreation star's husband, Will Arnett, recently told Conan O'Brien that along with 3-year-old son Archie, he and Poehler, 40, also have a carrot top — much like the talk show host.
"One of my sons is a ginger — we keep it under wraps," the Up All Night star jokes.
"We're not exactly proud of it."