Family Photo: The Baio's Dinner Date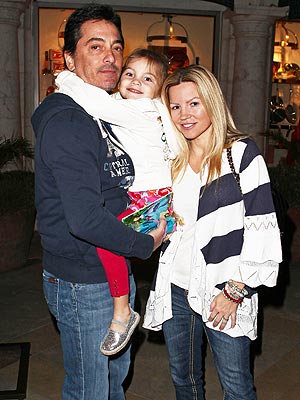 GSI Media
Three's company!
Scott Baio and his lovely ladies — wife Renée and daughter Bailey DeLuca, 4– pose for a photo after dinner Thursday at The Corner Bakery in Calabasas, Calif.
The trio also stopped off at Menchie's for a sweet treat on the way home.
"When I was a baby, my mother tells me I never slept because I never wanted to miss [anything]. She is the same way: she doesn't want to miss a thing," Baio, 51, tells PEOPLE of his little girl.