Family Photo: The Hannigan-Denisofs – Three for the Road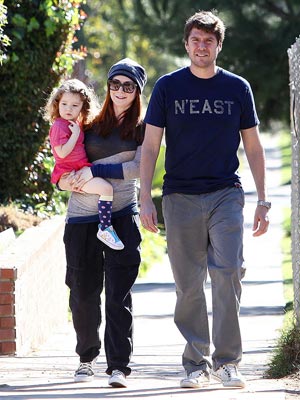 Biagi/AKM
Family stroll!
Expectant actress Alyson Hannigan steps to it with daughter Satyana Marie, 2½, on her hip and husband Alexis Denisof at her side in Brentwood, Calif. on Wednesday.
The How I Met Your Mother star, 37, had waffled over the decision to have a second child, but ultimately chose to go ahead, announcing her pregnancy (and debuting her bump!) in December.
"Yes, I am pregnant! This time it is NOT a food baby. We are beyond happy!" she Tweeted.