Say Goodbye to Tears & Tangles with Ouidad's Kid-Friendly Hair Products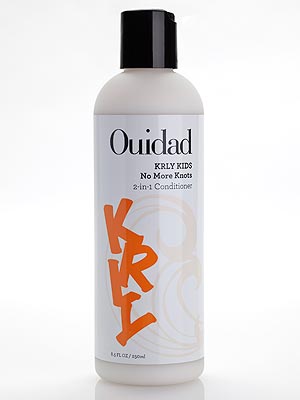 Courtesy Ouidad
When it comes to hair products, curly-haired tots tend to get the short end of the stick.
That's why we're happy to hear curly hair connoisseurs, Ouidad, have created a collection — KRLY Kids — specially designed for the little ones.
The line includes a gentle shampoo, rinse or leave-in conditioner and spray gel ($12 – $15) all made with moisturizing proteins and amino acids that help manage the fuzziest of manes.
There's even an easy-to-use wide-tooth comb ($7) that cuts down on tangles and knots.
For more info on the products, go to ouidad.com.