Spotted: Laila Ali and Her Little Lady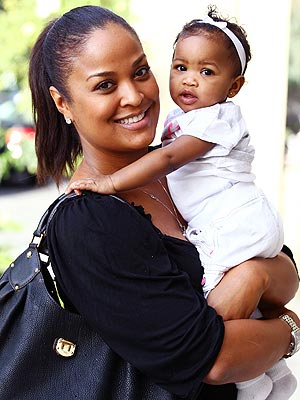 GSI Media
She's getting so big!
Laila Ali and daughter Sydney J. stop and pose for a photo while on their way to shop at Sundance Boutique in Calabasas, Calif. on Thursday.
The 8-month-old was Ali's dream come true, the former boxer and Dancing With the Stars contestant admits.
"Before I got pregnant with Sydney I started paying attention to girls with their moms and I thought, 'Oh, I want a girl,'" she tells PEOPLE.
Ali, 34, and husband Curtis Conway are also parents to son C.J. Muhammad, 3.
RELATED: Laila Ali: The Breastfeeding Mistake I Didn't Make Again