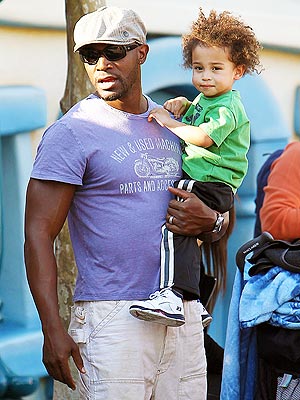 Splash News Online
Dudes at Disneyland!
Taye Diggs gives 2-year-old son Walker Nathaniel a lift during a day at the theme park on Wednesday in Anaheim, Calif.
After a busy day, the Private Practice star, 40, soothes his baby boy with music.
"I sing him an assortment of songs," Diggs tells PEOPLE.
"[Wife Idina Menzel and I] made one up just for him called 'Sleep Walker Sleep' and we sing random songs from musicals in a really slow go-to-bed tempo."