BumpWatch: Hilary Duff's Stylish Strut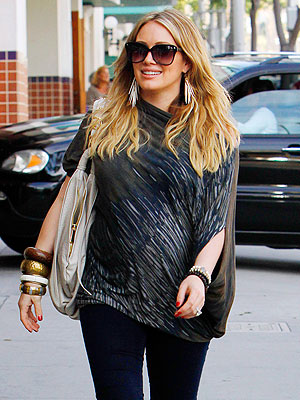 Erick Kauffman/Broadimage
She's putting her best foot forward!
Mom-to-be Hilary Duff swathes her baby bump in a chic ensemble Thursday while out in Beverly Hills.
Just last week the singer/author gave her fans a peek at her festive belly, which sister Haylie decorated for the holidays.
Duff, 24, and husband Mike Comrie expect their first child — a boy! — in March.
RELATED: Hilary Duff's Baby Bump Is on the Move!