Spotted: Owen Wilson and Ford Step to It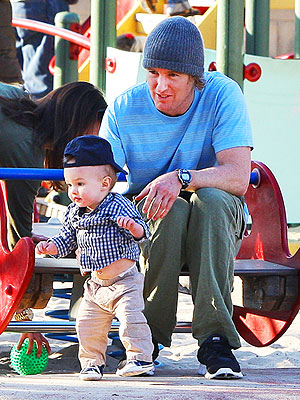 Bauer-Griffin
Baby steps!
Proud dad Owen Wilson watches 11-month-old son Robert Ford find his balance — and take off to explore his surroundings! — during a Tuesday visit to a Santa Monica, Calif. playground.
Shortly after welcoming his first child with Jade Duell, the actor marveled at the endless possibilities for his baby boy's future.
"It seems surreal that this tiny human being is now here — and I'm thinking about all the great adventures he has ahead of him," Wilson, 43, told Parents.
RELATED: Spotted: Owen Wilson and Ford – Daddy's Boy