The BabbaBox: A Fun All-in-One Educational Kit for Kids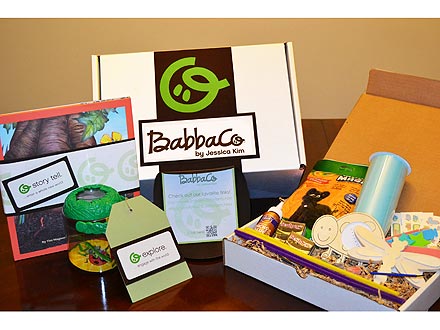 Courtesy BabbaBox
With the latest electronics constantly at your child's fingertips, steering them away from digital screens and the coolest gadgets can be quite the challenge. And as much as you'd love to settle them down for a family-friendly art project, sometimes trying to round up the troops to head to the craft store is just not doable.
So what if all the supplies you need could arrive at your doorstep each and every month? The impossible just became possible with The BabbaBox ($30 a month), an all-in-one educational craft kit that you and your children will love.

Each box focuses on a subject (think gratitude, insects, etc.) and explores it through the following major themes: create, explore, storytelling and digital. Best of all? The box also includes a book and free kid-friendly programs to download.
For now the kit is geared at kids 3 to 6 years-old, but starting next year, there will be activities for younger tots, too. Want to start receiving your very own BabbaBox? Sign up at babbaco.com.
— Anya Leon