Rock Your Fave Jeans While Pregnant With Denim Therapy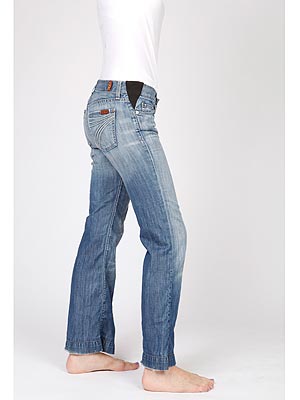 Courtesy Denim Therapy
Let's face it, there's nothing like that one (or two!) pair of jeans that fit like a glove and make you feel great.
But when you're expecting, you have to bid them farewell.
Or not? With the recent launch of maternity services from Denim Therapy, your pre-pregnancy jeans can now be tailored to fit your growing belly.
For $60, they'll add stretchy side inserts that give you (and your bump!) plenty of room to grow right up to your final stages of pregnancy.
Best of all? Once your regain your body after baby, the company will remove the inserts and restore your jeans to their original size.

Added bonus: Until Jan. 22, they're offering 10 percent off when you enter code: PEOPLEMAT at checkout.
For more information, go to DenimTherapy.com.
— Anya Leon