Quinny Launches Bold Limited-Edition Collection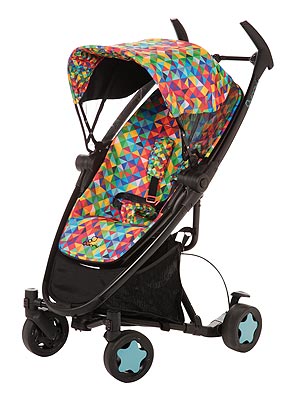 Courtesy Quinny
As if their sleek and functional designs weren't enough, Quinny just gave us one more reason to shop their well-designed strollers.
The company recently debuted two of their most popular styles — the Buzz ($630) and the Zapp Xtra ($350) — in fun, bright patterns Vivid Colors (check out those blue wheels!) and Curious Colors.
But don't worry, the new Q Design collection still features their fab signature features including a smooth ride, reversible seat and one-hand recline.
Ready to add some style to your little one's ride? Hurry, there are only limited quantities available.
— Anya Leon