Family Photo: The Stefani-Rossdales – I Spy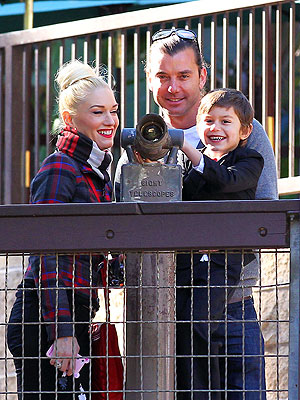 GSI Media
See ya!
Gwen Stefani, Gavin Rossdale and elder son Kingston keep an eye on the paparazzi during a fun-filled Christmas Eve Saturday at the Los Angeles Zoo.
The 5½-year-old and little brother Zuma, 3, ran around with their parents, climbing on a seal sculpture before checking out the monkey exhibit.
"When you have two little boys, you have to play outside. There's no way around it," the No Doubt frontwoman, 42, tells In Style.
"If we're at the park, I try not to wear heels. The kids are so gigantic, it would be painful."
RELATED: Family Photo: The Stefani-Rossdale's Meet and Greet