Happy Holidays from Jennifer Freeman
Merry Christmas from Jennifer Freeman and 2-year-old daughter Isabella Amour!
"During the holiday season, my sisters and I love to cook yummy dishes and bake desserts. Now that Isabella is two, we will have her join in on the fun!" the My Wife & Kids star, 26, tells PEOPLE of their plans.
"Isabella has been asking for a puppy since she could talk. Every time we've seen Santa she has asked him for a puppy. So needless to say, I look forward to seeing her face light up when Santa brings her that little puppy!"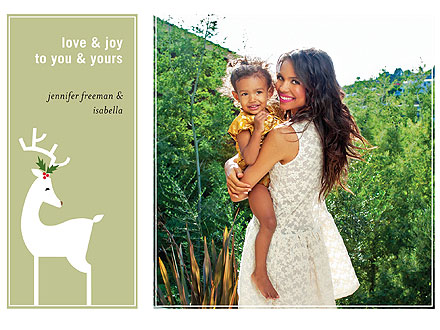 Courtesy Jennifer Freeman