Family Photo: The Evans-Gruffudds Fly High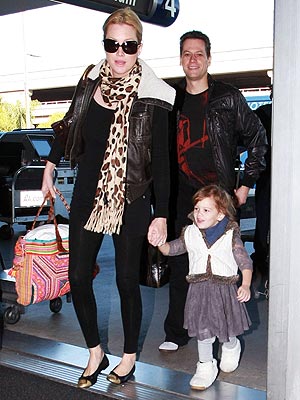 Flynet
My, how she's grown!
Ella Betsi Janet, 2, stays in step with parents Ioan Gruffudd and Alice Evans as they catch a flight out of Los Angeles on Wednesday.
The actor, 38, has a hit with his successful new series, Ringer, costarring fellow parent Sarah Michelle Gellar.
Gruffudd married Evans, 40 — who recently appeared on The Vampire Diaries — in September 2007.
RELATED: Meet Ella Betsi Janet Gruffudd!