Spotted: Rachel Zoe's Mini Shopper – Skyler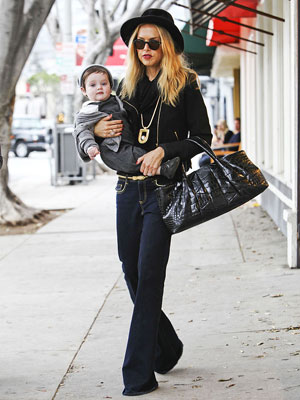 AKM
Precious pick me up!
Fashionista Rachel Zoe holds tight to her gray guy, 9-month-old son Skyler Morrison, during a day out in West Hollywood on Monday.
The stylist and designer, who famously waffled over the decision to become pregnant, now encourages other potential moms-to-be to take the leap.
"If you're thinking 'Should I? Shouldn't I?,' you should!" the Rachel Zoe Project star, 40, says of having a baby with husband Rodger Berman.
"It's the greatest thing in the entire world."