1 Trend, 3 Ways: Mini Holiday-Themed Fashions
'Tis the season! As celeb tots Gable Nealon (Dec. 8 ), Seraphina Affleck (Dec. 9) and Mason Disick (Dec. 12) prove, wearing adorable festive fashions is a fun (and super cute!) way to show off your holiday spirit.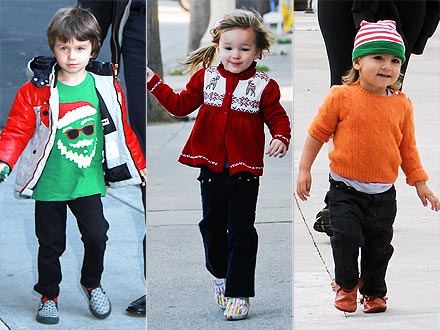 Roger Wong/INF; Epa/Guedes/AKM; Jacson/Splash News Online
Want to dress your tot up? From a pretty sweater and quirky tee to a cozy hat, check out our top picks — for every budget — below.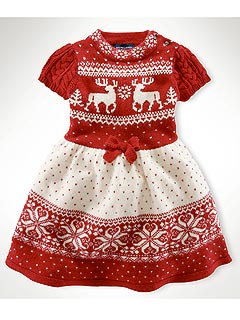 Courtesy Ralph Lauren
Splurge
From the beautiful intarsia design to the dainty waist bow, Ralph Lauren's Cable-Sleeved Reindeer Dress ($105) is the perfect holiday wear for that special family photo.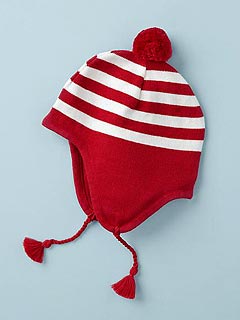 Courtesy Land of Nod
Affordable
Keep your little one toasty in Angel Dear's Dandy Candy Stripe Hat ($12).
The soft cotton topper is so warm, your little one can rock it all winter long.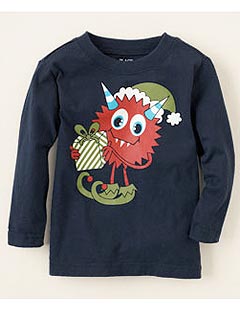 Courtesy The Children's Place
Bargain Buy
On the big day, dress your little elf up in The Children's Place's super cute Chomp Graphic Tee ($6). Need additional sizes? The company also makes a short-sleeve version.
— Anya Leon