Blanqi: Stylish Belly Support for Moms-to-Be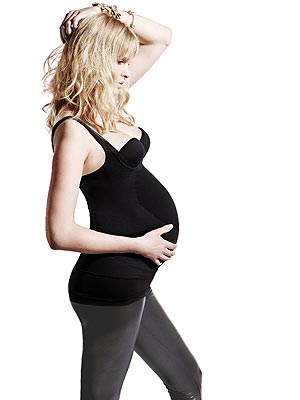 Courtesy Blanqi
If you're anything like us, there are plenty of support garments in your closet.
But what happens when you get pregnant?
That's the question Sabina Melarti and Valerie Darragh kept wondering before the two moms decided to create their own maternity shaper — the Blanqi ($68).
Using state-of-the-art seamless technology, the unique garment is designed to support the back while lifting the belly to help ease the pains and strains of pregnancy.

Plus, it helps smooth out your shape and keeps unbuttoned pants secure so you get more wear out of your non-maternity wardrobe.
Talk about a mom-to-be must-have!
For more information or to shop, go to blanqi.com.