Spotted: Sarah Michelle Gellar and Charlotte – Tutu Cute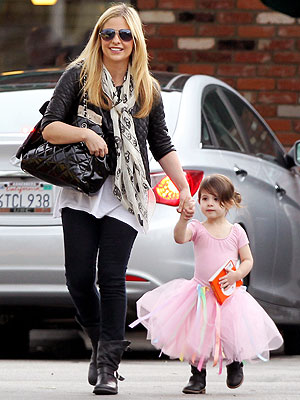 Sam Sharma/Miguel Aguilar/Pacific Coast News
Ballet babe!
Sarah Michelle Gellar and daughter Charlotte Grace, 2, toughen up their look with black boots while leaving class on Monday in Los Angeles.
The toddler was clutching a book — reading is one of Charlie's favorite past-times, the Ringer star says.
"We read every morning [and] every night and sometimes throughout the day," Gellar, 34, tells PEOPLE.
"My husband [Freddie Prinze Jr.] reads to her and my mother reads to her. We do voices and she loves it."
RELATED: Sarah Michelle Gellar's Sweet Treat? Birthday Cake!