J.R. Martinez: 'God Has a Sense of Humor' Giving Me a Girl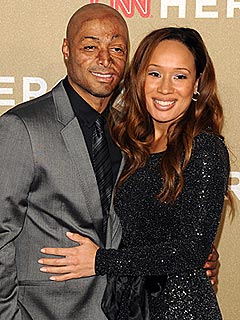 JB Lacroix/WireImage
When J.R. Martinez learned that he and girlfriend Diana Gonzalez-Jones were having a girl, he couldn't help but smile.
"God has a tremendous sense of humor that he wants to continue to surround me with women," laughs Martinez.
"I was raised by a single mom so I think I'm sensitive to women. I just like spending time with women. I like to talk with women and listen to what they have to say."
Even though the baby's arrival is several months away, the Iraq war veteran-turned actor and Dancing With the Stars champ is already making plans for his little girl, due in May.

"I can't wait to show her everything," Martinez, 28, says. "I want to get her into sports and I want her to know she can do anything and be anything she wants to be."
Most of all, Martinez is looking forward to fatherhood so he can "pass on to my child things that have been passed on to me."
"It's a beautiful gift we've been given," he adds.
— Monica Rizzo