Spotted: Jennifer Garner and Seraphina – Tickle Monster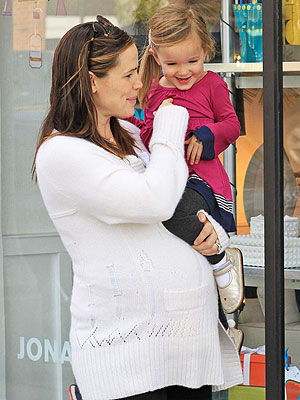 GSI Media
Gotcha giggles!
Jennifer Garner tickles daughter Seraphina Rose Elizabeth, 2½, while out shopping at Splendid and for balloons on Wednesday in Santa Monica, Calif.
Expecting her third child with husband Ben Affleck this winter — elder daughter Violet Anne is 6 — the actress calls this pregnancy "a game changer."
"I wish I was one of those cute pregnant girls who wear skinny jeans throughout their pregnancies. But I just gain weight," Garner, 39, tells InStyle.
RELATED: Jennifer Garner: I 'Would Do Anything' for Ben Affleck