Holiday Round-Up: Affordable Last Minute Gifts for the Whole Family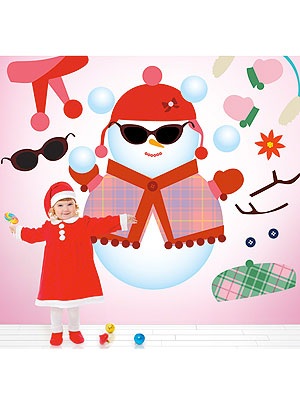 Courtesy Wall Candy Arts
Holiday season is upon us. And, pretty soon, the pile of presents will be, too!
But, in order to avoid hitting the long lines to stock up on gifts this year, we've rounded up some last minute gift ideas that your children (and family!) are sure to love.
To get your kids in the holiday groove, we'd suggest starting things off with Wall Candy Arts's fun winter wall decals.
They'll have loads of fun designing their own snow woman ($38, left) — again and again — with the adorable decal accessories, which include everything from classic button eyes to an oh-so chic scarf.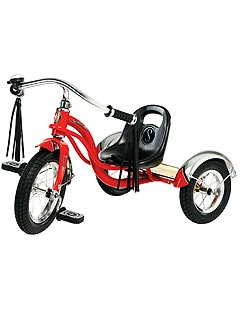 Courtesy Target
When it comes to Schwinn's Roadster Tricycle ($70), a hot new set of wheels has never looked so cool.
Everything from the adjustable seat and chrome fenders to the working bell and fun tassels are sure to be a hit.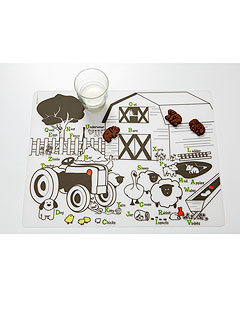 Courtesy Modern-twist
Modern-twist's Farm Buddies Placemat ($16) brings fun to the dinner table with its easy-to-clean design.
Best of all? The silk-screened mats won't rip or crease and they can even be colored with washable markers!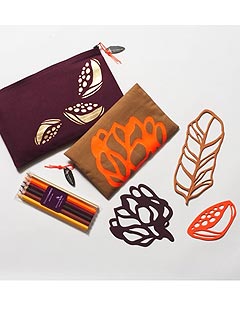 Courtesy KimmelKids
Get crafty this season with Kimmelkids's Kimmelcolors Forest Set ($45).
From the laminated stencils and six super-sized colored pencils to the chic canvas case, it won't be long before your budding artist's creative juices start to flow.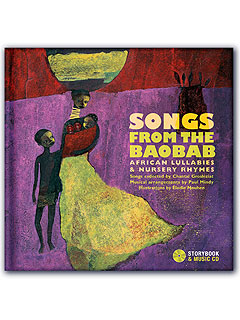 Courtesy Amazon
Send them off to sweet dreams with Songs from the Baobab: African Lullabies and Nursery Rhymes ($13).
Paired with a book full of beautiful illustrations, the set includes 29 traditional songs both in the original African language and English.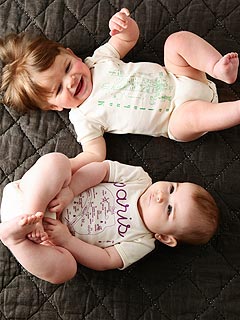 Courtesy Map Tote
Your little one will pave the way with Map Tote's adorable organic map onesies ($25).
Featuring all of your favorite spots (everywhere from Brooklyn to Los Angeles!), the mini maps highlight the city's must-see attractions (Coney Island, anyone?).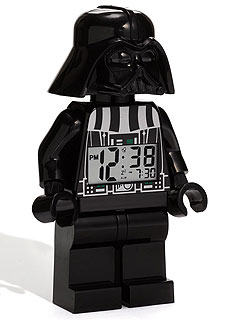 Courtesy Lego
Let the force be with him for those early morning wake-up calls with LEGO's Star Wars Darth Vader Minifigure Clock ($30). The cool figurine features a light-up digital clock display and easy-to-use alarm.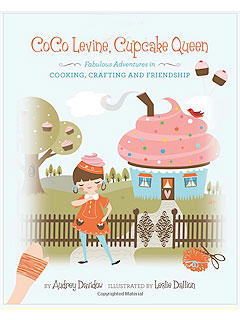 Courtesy Amazon
Whether you decide to whip up yummy cupcake pops or adorable pom pom flowers, you and your little one will love giggling over the silly treats courtesy of CoCo Levine, Cupcake Queen: Fabulous Adventures in Cooking, Crafting, and Friendship ($12).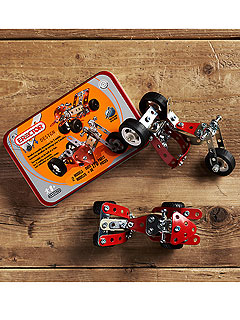 Courtesy Restoration Hardware
Let them set their wheels in motion — literally! — with Restoration Hardware's Sidecar Erector ($19.50).
Complete with 170 flexible steel pieces, your mini mechanic will spend hours creating their dream ride.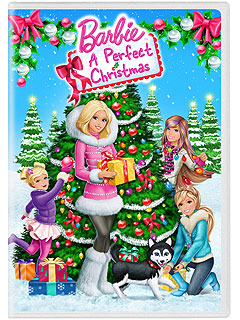 Courtesy Amazon
Uh-oh! Follow Barbie and her sisters in Barbie: A Perfect Christmas ($13) as they find themselves stranded in a snowstorm and missing Christmas in New York City.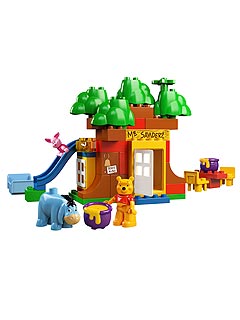 Courtesy Toys R Us
The Hundred Acre Wood gang is all here!
Help Pooh and his friends get settled into his new tree home (plus his stash of honey!) with LEGO's Duplo Winnie the Pooh House ($39).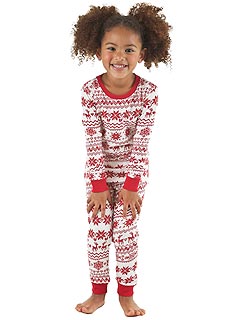 Courtesy Bedhead Pajamas
On the hunt for new holiday jammies? Be sure to check out Bedhead Pajamas's Fair Isle Girl Pajamas ($58).
The oh-so festive set can be paired with the matching boys pajamas for a true family affair (and photo op)!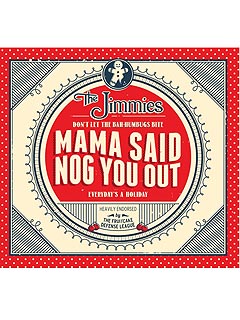 Courtesy Barnes and Noble
Get in the holiday spirit with The Jimmy's Mama Said Nog You Out ($13).
Filled with plenty of classic kid-friendly hits, the CD includes music for every celebration from Christmas to Hanukkah and Kwanza.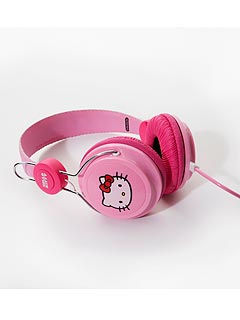 Courtesy Coloud
Your little princess will love getting her groove on with Coloud's Hello Kitty Headphones ($40).
Featuring our favorite sweet kitty, the two-toned headphones will mold to even the tiniest ears.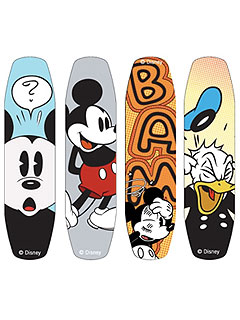 Courtesy Amazon
A super cool bandage makes it all feel better!
And Band-aids's limited edition classic tin case collection of adorable Mickey designs ($8) are sure to do the trick.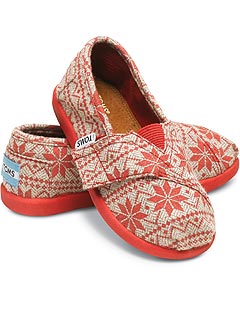 Courtesy Toms
There's nothing better than giving back during the holidays. And with TOMS's one for one shoe policy, with every pair of sneaks you purchase, one will be donated to a child in need.
Our festive pick? The Tiny TOMS Red Holiday Shoes ($29), which are crafted from warm wool and soft suede.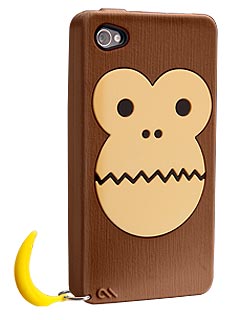 Courtesy Case-Mate
Does your tot love playing with your phone? They're sure to go bananas over Bubbles's Monkey Silicone iPhone Case ($25)! Plus, the textured carrier ensures an easy grip while the screen protector prevents any scratches.
— Anya Leon