Swap and Save! thredUP Helps Parents Stay on Budget During Holidays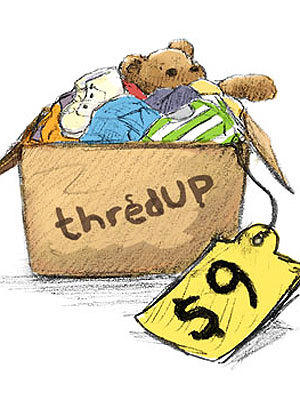 Courtesy thredUP
As the father of a 16-month-old baby girl, James Reinhart (below) knows first-hand how quickly a growing child outpaces her belongings.
"With my daughter Evelyn, there's a handful of things she plays with regularly," he tells PEOPLE.
"Then there's the next layer of things that she doesn't play with very much, that are barely used, that would find another home and give another kid a nice toy."
That mentality is what led Reinhart to create thredUP.com, an online marketplace that allows parents to buy, swap and sell their children's clothing, books and toys that they no longer want.

With 250,000 members and counting, the site's selection and affordability makes it an enticing alternative to holiday shopping at full price.
"We did a member survey, and 56 percent of the people who took the survey said they were looking for second-hand gifts first this year," he says, noting that their expansion into books was led by user feedback. "For the first seven or eight years of a kid's life, there's zero concept of new or used. I think parents can go a long way towards saving dollars by buying used."
For moms and dads considering giving thredUP a go, Reinhart, who himself is a user, advises, "There are true gems on there every day. Be selective, be diligent, and I think you're going to find some amazing things." He also adds, "Every box that gets listed on thredUP is a snowflake. No two boxes are alike."
Beyond the financial rewards, Reinhart also hopes thredUP will encourage more environmentally-friendly thinking on the part of parents.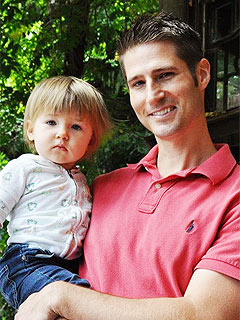 Courtesy thredUP
"There's been tremendous waste in clothing, and tremendous waste in books. So much of that stuff is ending up in landfills," he says. "Just the amount of stuff that kids go through is really extraordinary."
By bringing the idea of hand-me-downs to the Web, Reinhart hopes to alleviate that problem, and provide a valuable resource for families along the way.
"Giving toys, books, and clothes another go around is good for the planet, good for people's wallets," he says, "and shows an important message to kids about reuse and recycling."
– Kiran Hefa