Linda Cardellini: I'm 'Not Prepared' for Baby Girl to Be Born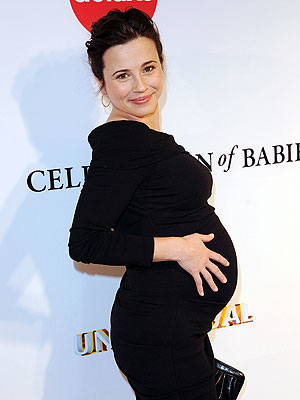 Jon Kopaloff/FilmMagic
For Linda Cardellini, experiencing pregnancy for the first time has been both exciting and terrifying.
The Return star, who's expecting her first child — a girl! — early next year, is looking forward to motherhood yet is still "not prepared" for her daughter's arrival.
"We're getting there — it's a wonderful, thrilling event. I think you can't help but be slightly terrified because somebody's whole life will be in your hands," the actress, 36, tells PEOPLE Dec. 2 at the March of Dimes Celebration of Babies at the Beverly Hills Hotel.
While she is extremely "excited about this chapter in my life," Cardellini admits enjoying her pregnancy hasn't always been easy.

"It's been really fun. I was really sick in the beginning and now I feel fantastic," she shares of expecting her baby with boyfriend Steven Rodriguez.
Proudly showing off her baby bump in a fitted black Nicole Miller dress, Cardellini even donned a pair of high heels for the occasion.
"It's like a novelty to wear heels. I'm usually in flip flops!" she laughs.
— Michelle Ward