Spotted: Conan O'Brien's Capital Cuties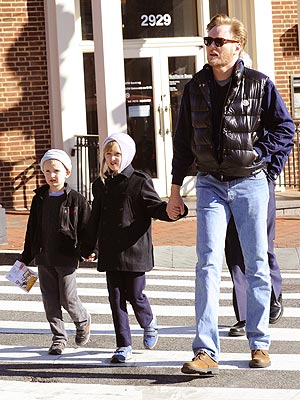 Young/Drummond/Splash News Online
Sightseeing Sunday?
Conan O'Brien takes children Neve, 8, and Beckett, 6, hand in hand for a stroll through Georgetown after brunching at Le Pain Quoitidien over the weekend.
The Conan host, 48, was in town to host TNT's Christmas in Washington, airing Friday at 8 p.m.
"The goofy gene has definitely shown up," O'Brien's wife Liza says of their two kids.
"They're both super-clowny, and have a good appreciation for humor."