Sandra Bullock: Motherhood Is My Top Priority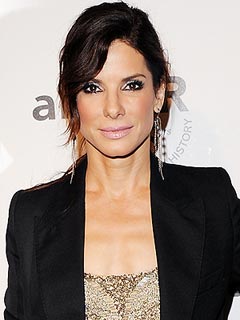 Jon Kopaloff/FilmMagic
With an Oscar under her belt, Sandra Bullock could have done anything after The Blind Side.
She had one primary criteria: "Whatever next opportunity I was given had to be an amazing opportunity for me and for my son [Louis Bardo] so that we had a great time," she said Sunday at a press conference for Extremely Loud & Incredibly Close, in which she plays a wife and mother who loses her husband on 9/11.
"It was no longer selfish actress in the moment."
When director Stephen Daldry approached her about the project, "I didn't necessarily want to work at that time," she explains.
"I was just so happy being a mom. I'm still very happy being a mom. That just shifted and became my whole priority."

Filming in New York returned Bullock, 47, to her roots.
"My father was a voice teacher here. My mother sang opera here. We were always on the trains to New York," she recalls. "We had a tiny little studio apartment with a kitchen in the closet. We slept on floors and pull-out couches."
Extremely Loud & Incredibly Close, which centers on Bullock's character's son's quest to solve a mystery left by his father, opens in limited release on Dec. 25 and wider in January.
— Mary Green