Petunia Pickle Bottom Debuts Luxe Layette Collection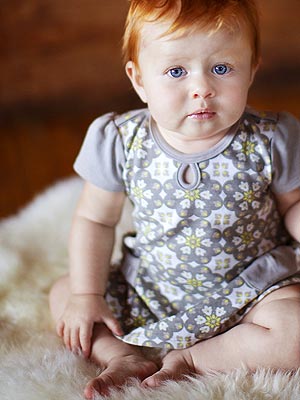 Courtesy Petunia Pickle Bottom
From day one, Petunia Pickle Bottom has impressed us with their beautiful printed baby bags.
The timeless prints and classic designs were a welcome addition to the new mommy market.
Now, they've expanded their layette collection to include a broader range of easy-to-wear outfits (ranging from 0 to 9 months) crafted from soft cotton and covered with pretty patterns.
At the top of our list? The Whimsy Dress set in Misted Marseille ($40, left) and the Laughing Legging set in Siesta in Sevilla ($39) — which both feature adorable flutter sleeves and colorful snaps.
Added bonus: Spend over $75 and receive a free Holiday in Hyde Park shopping tote!

— Anya Leon