Spotted: David Beckham and Harper – Back In Black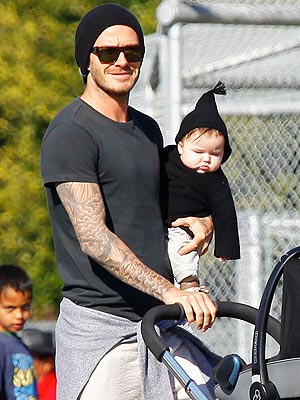 X17
Look at those chubba cheeks!
David Beckham is every bit the doting dad Saturday, attending 9-year-old son Romeo's soccer game with wife Victoria and children Brooklyn, 12, Cruz, 6½, and Harper, 5 months, in Santa Monica, Calif.
Brooklyn even stopped by the sidelines to check on his baby sister, as he's been known to do!
The family is back together again after a jet-setting November that brought the Spice Girl and her daughter to N.Y.C. and London.
RELATED: Spotted: David Beckham and His MLS Cup Cuties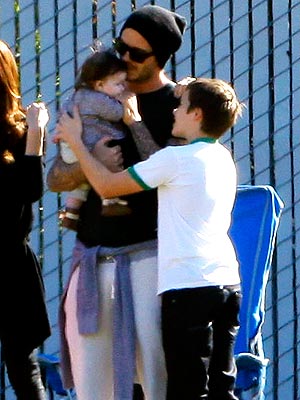 X17