Bachelorette Jen Schefft Celebrates Mae's First Birthday
Party-planning can be a daunting task for anyone during the holidays, but this year proved busier than most for Bachelorette alum Jen Schefft, whose daughter Mae Elizabeth (with husband Joe Waterman) turned 1 on Nov. 13.
"We had a little party here at our house," she tells PEOPLE. "It was a great day to get everyone together and celebrate her first birthday. The theme was pink with white polka dots."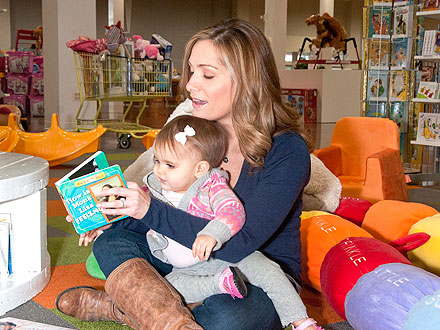 Courtesy WONDER!

Not that Mae noticed all of the festivities going on around her; she was more interested in her gifts, including items from children's retailer WONDER!, which recently opened right outside of Chicago.
"She just loves the wrapping paper," Schefft, who was selected by Andrew Firestone on The Bachelor, says. "You tear off a little piece of wrapping paper for her, and she kind of goes crazy. It's like, 'Oh look, fun paper and a box!' She doesn't really necessarily even know that you have to open a box."
And with Christmas coming up — the first time she will be properly marking the holiday — Schefft, 35, expects her daughter will feel the same way when it comes time to open presents,
"Last year it was just so hectic because she was only about 6 weeks old," she explains. "I don't even think we had really done much to make the house Christmas-y. This year will be our first to make it really special and big. We're going to do all the fun Christmas things, like go get pictures taken with Santa."
But regardless of what the family's final plans may end up being, Schefft says her biggest priority is just ensuring she spends as much time as possible with Mae.
"I love her so much, and I can't say enough great things about her and being a mom," she says. "She's a really happy baby; she's always smiling. As much time as I spend with her, I try to make it quality time."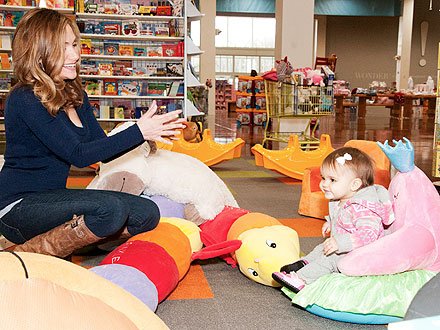 Courtesy WONDER!
— Kiran Hefa