Jessica Simpson: I Cried When I Felt My Baby Move
Jessica Simpson's love of being pregnant just hit an all-time high.
"I felt [the baby] move the other day for the first time and I had big crocodile tears," the mom-to-be reveals during a visit to the Rachael Ray Show, airing Monday. "It was the coolest thing ever. It did a flip or something. I was like, 'There it went. It's there, it's really there.'"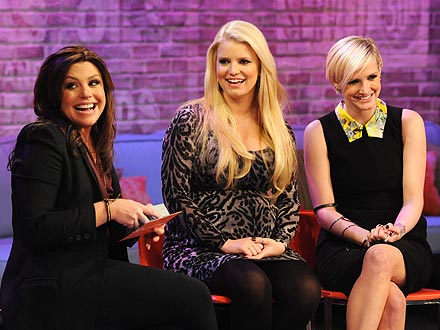 David E. Steele/Disney/ABC

But shedding a few tears isn't anything new for Simpson, who admits she has been crying "at the drop of a hat" throughout her pregnancy. "Even a great soufflé would make me cry," she adds.
And just as Simpson, 31, and her fiancé Eric Johnson have their guesses as to the sex of the baby, it turns out younger sister Ashlee Simpson's 3-year-old son Bronx Mowgli has his own ideas, too.
"He rubs my belly. He said he wants it to be a girl, but he thinks it's going to be a boy," Simpson — who has admitted she has no qualms about playing dress up with a son — says.
— Anya Leon