Nancy O'Dell: Daughter Ashby Is 'Boy-Crazy'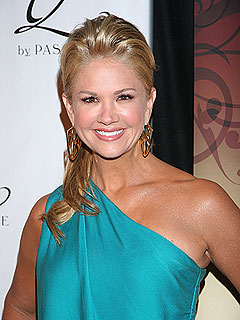 Tommaso Boddi/WireImage
Nancy O'Dell has a mini-flirt on her hands!
The Entertainment Tonight host says her 4½-year-old daughter Ashby Grace has already started having crushes.
"She's so ridiculously boy-crazy it's insane!" O'Dell, 45, tells PEOPLE at the End It! In Support of Team Maria Best Buddies event on Tuesday in Santa Monica.
"She develops crushes and acts so shy and giddy around them. She winks and asks them in a sweet way to do things," she explains. "It's amazing how little they learn how to flirt!"
O'Dell is fully embracing this phase of Ashby's life and enjoying all that motherhood has to offer.

"It's just a love that you can't even imagine. I know everybody says that, but it's so true," she says.
"[I] come home and she's like, 'Mommy, mommy!' She runs and jumps in my arms and it's like, 'I don't care what happened during the day.' You just realize this is what matters. It's everything."
— Gabrielle Olya