Viola Davis: Genesis Weirded Out By My Wig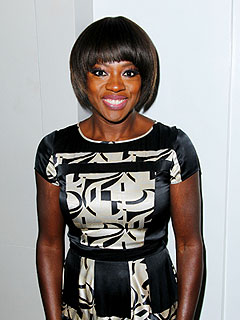 Marion Curtis/Startraks
Viola Davis couldn't be happier with her new family of three.
The actress and her husband Julian Tennon welcomed daughter Genesis in October and the first time mom is over the moon for motherhood.
"We adopted a little girl at 14 months," Davis, who shared a picture of the sweet toddler, said during a Friday visit to The View. "It has just been wonderful."
And while the trio have settled in nicely, The Help star admits her relationship with Genesis had a hairy start!
"She had to get used to me because black girls, sometimes we wear wigs and weaves," Davis, 46, explains.

"So the first time I took my wig off with her, she was like, 'Nooo!' She literally did that."
Fortunately, adds the new mom, it just "took her a minute" for the initial shock to fade!
— Anya Leon