Spotted: Julianna Margulies and Kieran – Taxi!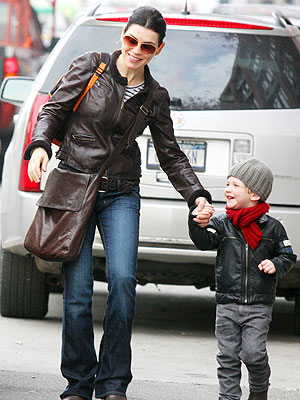 Courtesy Heather Christo
Love the jaunty little red scarf!
Julianna Margulies and son Kieran Lindsay are all smiles as they catch a cab on Monday in New York City.
The Good Wife star's happy guy, 3½, is her only child with husband Keith Lieberthal.
"I know this is going to sound corny, but I love my life," Margulies, 45, says.
"I love my baby, so I love getting to wake up with him. And I have the most amazing job."