Spotted: Tiffani Thiessen Gives Harper a Lift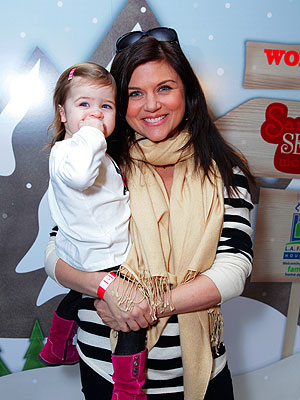 Tiffany Rose/WireImage
Mommy and me!
Tiffani Amber Thiessen and daughter Harper Renn, 17 months, attend the Working Elves' First Annual Santa's Secret Workshop, held Saturday at the Andaz Hotel in West Hollywood, Calif.
The event, where guests decorated cookies, got their faces painted and photos taken with Santa, plus checked out products such as Mabel's Labels and Krazy Coupon Lady, benefited L.A. Family Housing.
"She's babbling and saying tons of words here and there," the White Collar star, 37, told PEOPLE recently.
"'Mama' was her first word and then 'Da,' not 'Dada,' but 'Da.'"