BumpWatch: Hilary Duff's Haute Holiday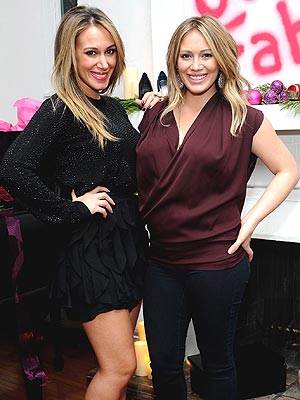 Stefanie Keenan/WireImage
If those walls could talk!
An expectant Hilary Duff pals around with sis Haylie at the Jessica Paster for JustFabulous holiday collection soiree, held Wednesday in Los Angeles.
"I feel like the first pregnant woman on Earth. Every time I feel something, I'm like, 'What is this? What's happening?'" the singer and actress, 24, jokes with PEOPLE.
"And I'm Googling and finding out that everyone has had the same symptoms and I'm totally not original."
She and husband Mike Comrie expect their baby boy in March.
RELATED: BumpWatch: Hilary Duff – Belly Rub