Instant Classic! Bob Dylan's New Children's Book and CD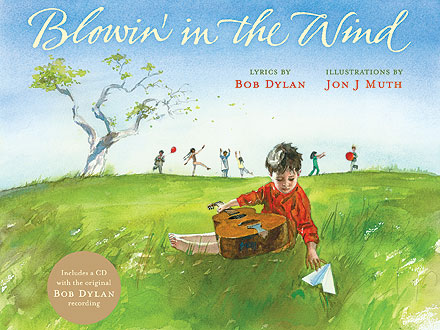 Courtesy Sterling Children's Books
Imagine this: A book full of beautiful watercolor illustrations inspired by the timeless words of folk singer Bob Dylan. Well, the wait is over. Best-selling writer and illustrator Jon J. Muth lent his artistic talent to bring that dream to reality. And the result is Blowin' in the Wind, a children's picture book that you and your little ones will love.
"Bob Dylan's timeless message about war and peace resonates with parents and children today as much as it did 50 years ago," said Frances Gilbert, VP and publisher of Sterling Children's Books.

But the best part is the kid-friendly tome also includes a CD of Dylan's original 1963 recording of the song. Talk about an instant classic! For more information on the book, go to sterlingpublishing.com.