Mindy McCready Expecting Twins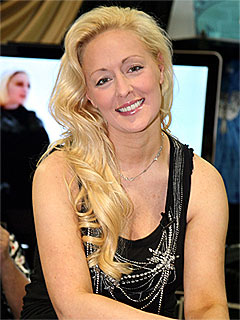 Randi Radcliff/AdMedia
The family news continues for Mindy McCready.
On the same day she insisted that, despite reports, she did not kidnap her 5-year-old son Zander, a rep for the troubled country singer confirms to PEOPLE that McCready, 36, is in her third trimester with twins.
McCready's spokesperson did not comment on the father of the twins-to-be, but the singer reportedly confirmed to the New York Daily News that the dad is David Wilson, her music producer boyfriend of two years.
Police say that McCready and her son disappeared after she picked him up from her father's house in Cape Coral, Fla., on Tuesday.

The songstress, who has a history of suicide attempts, a jail visit and a stint in rehab, does not have custody of Zander, but she does have visitation privileges.
"I am working with lawyers to try to get all this straightened out," she told Access Hollywood on Wednesday. "I did not steal my child, as it would be impossible for me to kidnap what already belongs to me! There never was any missing persons report and never an Amber Alert."
— Dahvi Shira with reporting by Steve Helling