Spotted: Gavin Rossdale and Zuma's Turkey Trot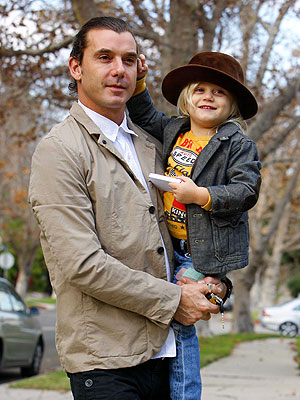 Ramey
Happy Thanksgiving!
Zuma Nesta Rock Rossdale, 3, gives us a grin as Gavin Rossdale carries him into Grandma and Grandpa Stefani's house on Thursday in Beverly Hills, Calif.
The Bush frontman, 46, was quickly followed by wife Gwen Stefani and their elder son Kingston James McGregor, 5½.
"[Zuma] is really into the guitar. If I'm playing he'll come and jam with me — he'll sit with me, it's really fun. He moves his hands up and down. His positioning and charisma are amazing. He's so relaxed, looks great and he's 3!" says Rossdale.
RELATED: Spotted: Gwen Stefani, Kingston and Zuma Rock the Runway