Family Photo: The Hannigan-Denisof's Slidin' Smiles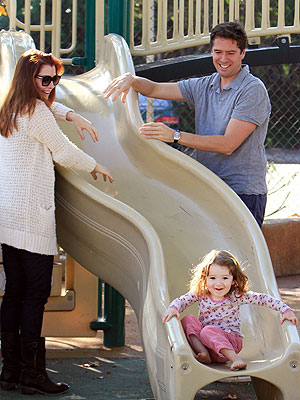 Splash News Online
Barefoot babe!
Satyana Marie Denisof, 2½, burns off some excess energy with a trip to the playground with parents Alyson Hannigan and Alexis Denisof on Friday.
The How I Met Your Mother star, 37, was recently joined on set by her husband, who reprised his role as Sandy Rivers on the sitcom.
Next up for Hannigan? Reprising her role as everyone's favorite band camper in American Reunion, out next year.
RELATED: Family Photo: The Hannigan-Denisof's Precious Pumpkin