AlexandAlexa: A Chic, One-Stop Kids Boutique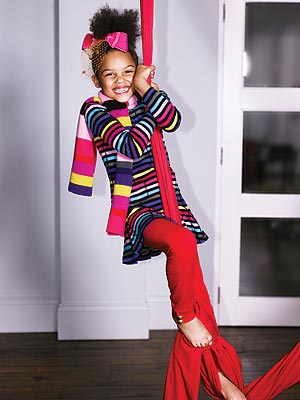 Courtesy AlexandAlexa
With the holiday season right around the corner, hitting up the stores to shop for your children's fancy wear (and presents!) can be somewhat daunting.
Fortunately, this year, you can find all your fave designer brands at AlexandAlexa, a recently launched one-stop online shop for kids.
Already know what label you're looking for? Search the list of designers (it includes everything from Fendi to Hello Kitty!) for their full collections. Or browse through the easy-to-navigate holiday, shoes and toys departments.
Where else could you score a classic Burberry Shift Dress ($160), Freddie the Fire Engine Trunki ($62) and Melissa & Doug's Triangular Crayons ($9) all in the same place?

Forget the long lines — the only thing you'll be waiting for is the delivery truck!
To shop, go to alexandalexa.com.
— Anya Leon