Spotted: Miranda Kerr and Flynn – Well Wrapped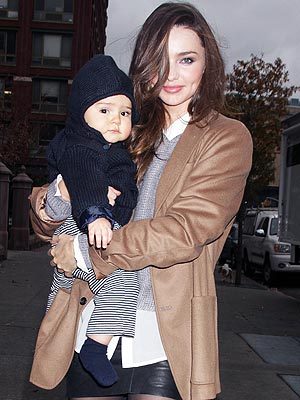 Dara Kushner/INF
We see some Daddy in him today!
Miranda Kerr totes her hoodie-clad cutie, 10-month-old Flynn Christopher, while running errands in New York City on Tuesday.
"I was up for hours last night as he's teething," the model, 28, told PEOPLE recently.
"And when he's crying, he just wants Mommy! It's such hard work."
Flynn is the only child for Kerr and her husband, actor Orlando Bloom.
RELATED: Spotted: Miranda Kerr's Cheeky Baby