Piers Morgan Welcomes Daughter Elise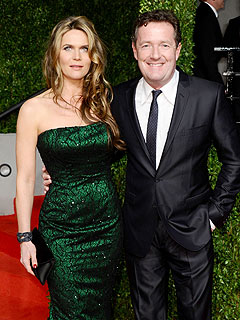 Michael Buckner/WireImage
Piers Morgan has added a girl to his brood.
The Piers Morgan Tonight host, 46, and wife Celia Walden, 34, have welcomed daughter Elise to the family, Morgan confirms.
"It's true. I've become a dad for the fourth time, to a baby girl called Elise," he Tweeted Friday. "She's absurdly beautiful and utterly adorable."
A feature writer and columnist for the U.K.'s Daily Telegraph, Walden wed Morgan in June 2010.
He is also dad to three boys – Spencer, 18, Stanley, 14, and Albert, 11 – from his previous marriage.
— Sarah Michaud