Fab Sale Round-Up: Gilt Groupe, Plum District and More!
Courtesy Gilt Groupe
Next week, Gilt Groupe is hosting loads a few drool-worthy sales worth checking out. You'll find loads of chic home décor, toys, gear, footwear and clothing from Tegu (11/28 ), Diesel (11/28 ), Jacadi (11/28 ), P'kolino (11/28 ), Popochos (11/29), Lionel Trains (11/29), and more.
They've also opened a holiday Gilt Kids Toy Shop featuring brands including Tegu, Kidkraft and Melissa & Doug that will remain open until Christmas.
Our picks: The Tegu Original Set (now $110, originally $155) and Diesel Captix Shirt (now $39, originally $76), above.
Not a member of Gilt? Use our exclusive link to sign up. You can also shop their new facebook shop.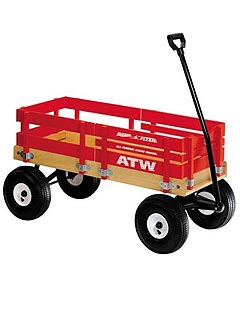 Courtesy Amazon
Amazon: Now that it's Black Friday, this online superstore is offering all kinds of great deals including free shipping when you spend $25 or more on certain items. Make sure to check it out for all your family's needs.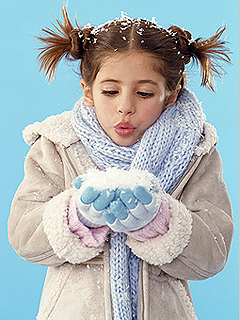 Courtesy Burlington
Burlington: Love to give back during the holidays? Burlington Coat Factory has launched their 5th annual "Warm Coats & Warm Hearts" coat drive, where you can donate your family's gently used coats at one of the store's 460 locations until Jan. 16. The donated coats will be distributed to those in need within local communities.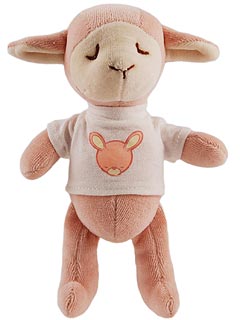 Courtesy Giggle
Giggle: We love everything this children's boutique stocks, so we were more than excited to hear they've launched Giggle Deals — a weekly deal on everything from gear and clothing to baby body care products.
This week, they're featuring sales on YBIKES (ends 11/29), MiYim Organic toys (begins 11/28 ), See Kai Run shoes (begins 11/29) and Kroom Playsets (begins 11/30).
Sign up for daily Giggle Deals at giggle.com and receive $10 off your first order.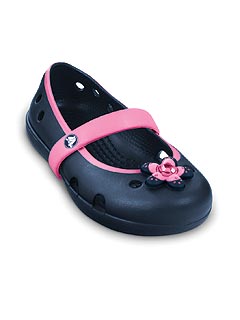 Courtesy HauteLook
HauteLook: Here's what's coming up next week at this private sale site: 11/27 — Baby and Kids Blowout, 11/28 — Disney Art by McGaw, 11/29 — Juicy Couture Kids, 11/30 — Mimi & Maggie, Crocs Kids (left) and Azul Baby, 12/1 — Da-Nang Kids and ALEX toys, 12/2 — Paulinie Blowout and Preschool Prep, 12/3 — Bambino Land Organics, Smart Gear and Wonderworld Toys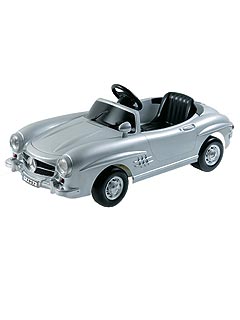 Courtesy ideeli
ideeli: Check out what's coming up on this members-only sale site:  11/27 — Dexton toy pedal car (left), D&G Junior, Vilebrequin, ABS, Madame Alexander Dolls, Nautica, Heartstrings, Izod, Via Spiga and Pacific Trail.
They've also just launched a facebook contest, Next Top Mini, in celebration of the expansion of their kids department, Mini ideeli, which is a destination catering to stylish boys and girls that offers daily curated sales on top brands of apparel, shoes, home goods and toys at a great value to parents.
Fans are encouraged to upload photos of their children, aged 12-years-old and younger. A panel of judges will narrow down the contestants to the top five finalists, who fans will vote on to select a winner.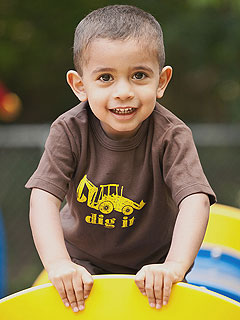 Courtesy K&J Sun Protective Clothing
K&J Sun Protective Clothing: Winter is here! But you still need to protect your tots from the sun's harmful UV rays. We love this company's adorable 100 percent cotton tees. Created by a board-certified dermatologist (and mom-of-two), they provide UPF 50+ sun-protection with no added chemicals.
Right now, they're offering 35 percent off when you enter code: back2school at checkout. With this kind of deal, we're snapping up the super cute Dig It T-shirt ($25) for our little guy.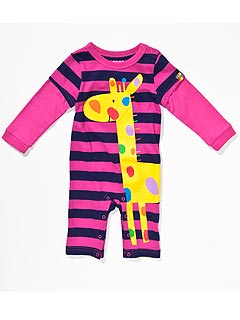 Courtesy Lazoo
Lazoo: Love bright kids clothing? Then make sure to check out this brand's new e-shop, which stocks everything from striped giraffe rompers ($27, left) to monkey sweatshirts. Added bonus: They're offering our readers an exclusive discount. Until Nov. 30, you'll receive 20 percent off when you enter code: PEOPLE20 at checkout.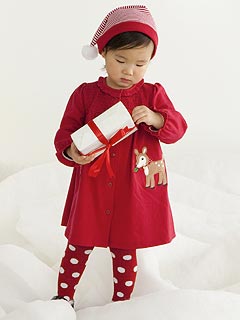 Courtesy Le Top
Le Top: Get ready to stock up on adorable kids clothing (like this cute reindeer dress)! This children's boutique is offering 20 percent off plus free shipping (excluding all sale items) from Nov. 28 until Dec. 4. Just enter code: LETOPCYBERFF11.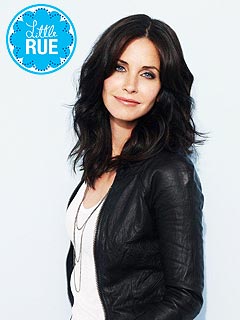 Courtesy Rue La La
Little Rue: Beginning Nov. 15 at 8PM EST, they are featuring its first-ever "Doing a Little Good" boutique curated by celeb mom Courteney Cox with proceeds benefitting her fave charity, EBMRF. The sale will include hand-picked items from Joe's Jeans Kids, Kit+Lili and vintage Chanel.
To learn more about Courteney's charity choice, personal style, inspiration, and the one accessory that she simply cannot live without go to: ruelala.com/blog. And to register & shop her sale or read her exclusive Q&A, please visit ruelala.com/courteneycox.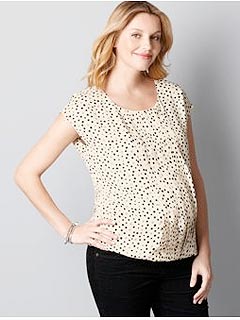 Courtesy LOFT
LOFT Maternity: Need to stock up on stylish mom-to-be pieces? We suggest checking out this online boutique. Right now, they're offering 40 percent off sitewide with code: SHOP40. And if you spend $125 or more, you will get free shipping.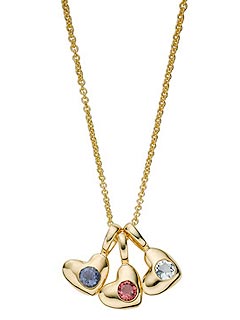 Courtesy Luna & Stella
Luna & Stella: The holidays are coming up, so why not treat yourself with some of Luna & Stella's beautiful jewelry. On Nov. 28, they are offering 10 percent off orders of $100 when you enter code: PEOPLE11. Our pick? The brand new Heart Birthstone Necklace, left.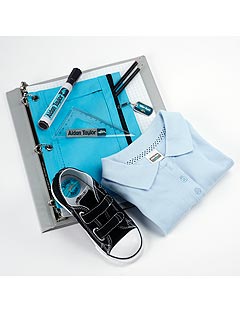 Courtesy Mabel's Labels
Mabel's Labels: Kids are always losing things. Help them keep track with these fun labels from Mabel's Labels. From Nov. 27 at 12PM EST until Nov. 30 at 3PM EST, they're offering loads of great deals on everything from their Holiday Return Address Labels to their Big Kaboodle Combo.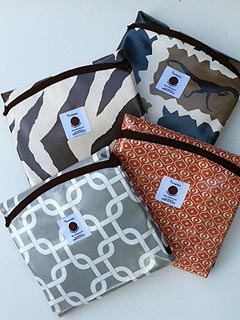 Courtesy of Patemm Pad
Patemm Pad: They've just launched their limited edition winter collection — Washington Square Park, Gramercy Park, Central Park Zebra and Rexington Avenue (left) — and to celebrate they're offering them at the special price of $50 each for all their Facebook Fans.
Make sure to LIKE them on Facebook for the special price.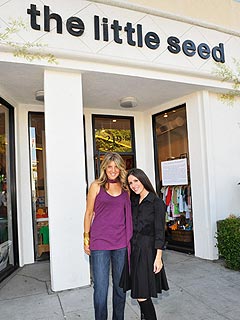 Courtesy Plum District
Plum District: Until 11/28, they're offering coupons on $20 for $40 worth of eco-friendly clothing (onesies, tees, hoodies, dresses, blankets and more) from Little Seed. Added bonus: If you buy this deal, you'll get a special prize.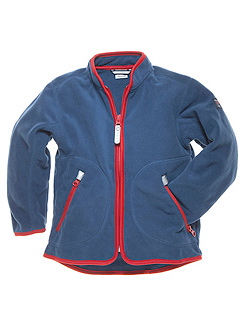 Courtesy Polarn O. Pyret
Polarn O. Pyret: We're big fans of this Swedish-based brand. Right now, they're offering 20 percent off full-price outerwear and free shipping over $100 when you enter code: CBBPOP at checkout. Happy shopping!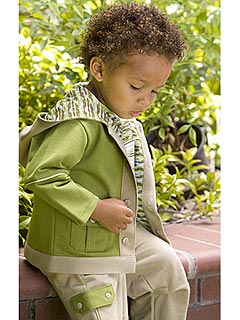 Courtesy Rabbitmoon
Rabbitmoon: What a great deal! From 11/28 until 12/4, they're offering 20 percent off and free shipping when you enter code: RMCYBERFF11.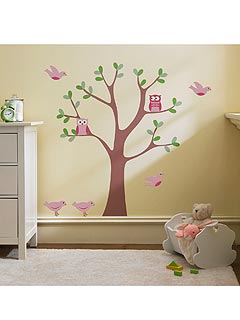 Courtesy of Wee Decor
Wee Decor: Add a little whimsy to your child's room or nursery with this company's fun wall decals. They're hosting a 3 day  (11/26 – 11/28) sample sale. And until Dec. 15, they're offering 20 percent off sitewide with code: WDHOLIDAY20.