Mini Must-Have: Theodore MacArthur's Cool Sneakers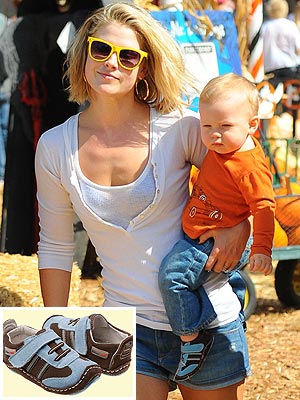 Denis Castro/Beverly News; Inset: Courtesy Rileyroos
With trendsetter Ali Larter for a mom (check out those bright shades!), it's no surprise that son Theodore MacArthur is also quite the dresser.
On Oct. 15, we spotted the stylish duo at the pumpkin patch in Los Angeles.
And the towheaded 11-month-old was rocking a pair of Rileyroos' adorable Aspen Sportie Shoes ($32).
Crafted with super soft suede, Teddy's footwear is designed to imitate mini bare feet, which makes them ideal for baby's first steps.
See more of the company's fun styles at rileyroos.com.
— Anya Leon