Transition Your Baby from Breast to Bottle with Mimijumi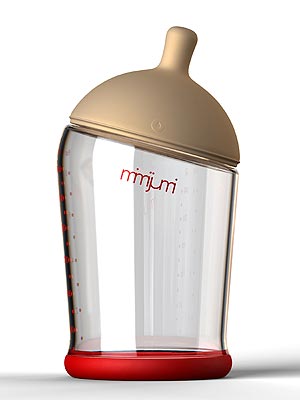 Courtesy mimijumi
As every breastfeeding mother knows, the hardest thing to do is to get your baby to take a bottle.
So, mimijumi has created the Very Hungry ($15) and Not So Hungry ($14) collection for those bottle picky tots.
Designed to mimic the shape and feel of a natural feeding, the BPA- and phthalates-free silicon nipple won't express milk until the baby fully latches on.
Plus, the wide nylon container is easy to clean and easy to fill up.
To learn more about or to buy this cool bottle, go to mimijumi.com.