Family Photo: The McHales Meet The Muppets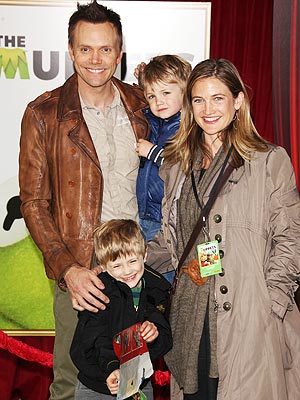 Jen Lowery/Splash News Online
Wakka wakka!
Joel McHale and wife Sarah bring their boys — Isaac Hayden, 3½, and Edward Roy, 6½ — to Saturday's premiere of The Muppets, held at the El Capitan Theatre in Hollywood, Calif.
The Community and The Soup star, 40, is one of PEOPLE's Sexiest Men Alive for this year — check out his video here.
"My wife and I … when we go out, we are just amazed that we're out," McHale says.
"Then we can't stay up too late because our 6-year-old gets up at 6 a.m.. Or he gets up at 5:30 a.m. — we force him to be in his room until 6 a.m. and then he comes out and it is showtime."