Hugh Jackman Faces Tough Critic In Daughter Ava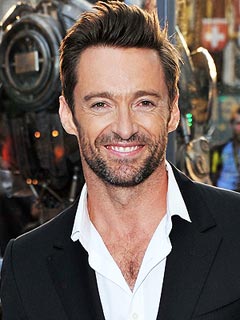 Jon Furniss/WireImage
From his show-stopping 2009 Oscar performance to his latest stint on Broadway, Hugh Jackman knows how to win over a crowd.
However, the actor may have finally found his toughest critic to date: daughter Ava Eliot, 6.
"About a week ago [my kids] came on a Sunday matinee. I said, 'Guys, look, you can be honest with me. Do you like the show?'" the Hugh Jackman: Back on Broadway star, 43, said during a Friday appearance on Anderson.
"My [11-year-old] son Oscar says, 'I really like it.' I was touched. My daughter said, 'I find it a little boring.'"

But when it comes time for Jackman to venture into the audience to serenade wife Deborra-Lee, Ava is the first one on her feet — to run!
"My daughter, oh, my God. I sing a song for my wife in the show and sometimes I go out to the crowd," he explains. "My daughter literally hides under the seat in front. She dies."
Admitting he is "more the strict one" in the family's household, it is the Real Steel star who tends to lay down the law. His approach to parenting comes after much research, a stack of books — and a few lessons from the SuperNanny.
"I'm one of those parents, I read every book. My son came out and apparently he hadn't read any of them, so we were really all at sea," Jackman reveals. "Then we found that show and, I tell you, our daughter has a much easier ride."
— Anya Leon